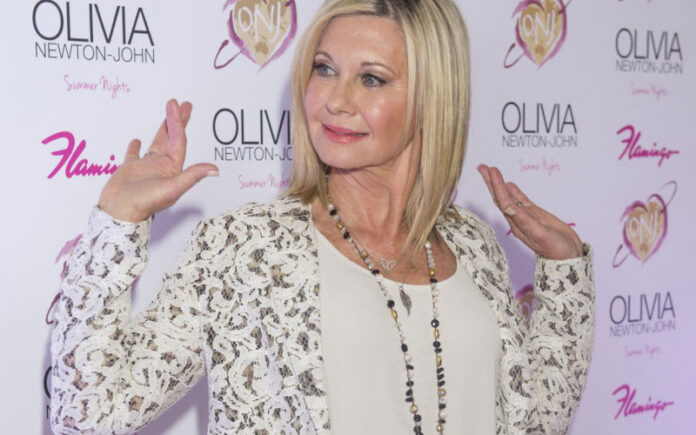 Olivia Newton-John was a much-needed advocate for cannabis cause. Why won't our doctors listen?

Australia lost both a musical icon and an important advocate for patients when Olivia Newton-John died last week. Her battle against breast cancer and her determination to help patients have therapeutic choice has been instrumental in creating awareness around different treatment options, including medicinal cannabis.
Olivia and her husband John Easterling have been pioneers in advancing research into medicinal cannabis and helping to de-stigmatise attitudes to cannabis oil. Olivia spoke openly about how medicinal cannabis helped her overcome pain and improve her mobility and together the couple launched the Olivia Newton-John Foundation to conduct research into plant-based therapies to treat cancer.

Here in Australia, the medicinal cannabis industry is at a tipping point. We have an opportunity to lead the world in terms of research, innovation and, crucially, patient access. Our regulatory framework under the Therapeutic Goods Administration ensures medicinal cannabis companies in Australia produce the highest quality medicines, setting the benchmark for not only how it is produced, but also the research for registered products. Meanwhile, many cannabis producers continue to do cutting edge studies for the benefit of the industry and patients generally.
The extent of research into medicinal cannabis in recent years has been extraordinary. In Australia and New Zealand alone, there are more than 100 clinical studies involving cannabis across multiple therapeutic categories – from chronic pain to managing the side effects of chemotherapy to multiple sclerosis, HIV/AIDs as well as mental health and dementia. There has also been a massive amount of real-world data collected globally into the effect medicinal cannabis can have on patients.
Nevertheless, despite the significant progress made from a research and public understanding perspective, we still face many challenges.
The first is funding. Scientists across the board have spoken about funding issues. Certainly, that's been an issue for the medicinal cannabis industry both at a federal and state level. For example, Western Australia has been a centre for life sciences innovation, but we've seen companies and researchers head over east because there are better funding opportunities in states such as Victoria.
Perhaps the most pressing challenge, however, is to do with doctors' attitude to medicinal cannabis.Prescribing pathways have been streamlined, removing most barriers for doctors to enable patients to access medicinal cannabis. Unfortunately, though, many doctors have remained resistant to these approved treatments.

There are several possible reasons for this. One is to do with the stigma which still persists despite the work of advocates like Olivia. The other is perhaps a lack of education about the differences between different cannabinoids within the cannabis plant such as THC and CBD. For example, while the THC cannabis oil, usually prescribed by doctors is in small, tolerable doses that don't cause intoxication, CBD has no intoxicating effect at all and is an alternative option for prescribers concerned about the side effects of THC.
In fact, the second largest condition for which medicinal cannabis is prescribed is anxiety, which is mostly for CBD therapies. Our greatest concern, however, is that many doctors seem to continue to ignore growing clinical evidence of the therapeutic benefits of cannabis medicines, even while they continue to prescribe anti-convulsant medications off label that studies have shown lacks evidence for treating chronic conditions like neuropathic pain.
As an industry, we are working to educate doctors about how to prescribe medicinal cannabis and its benefits. We recognise that randomised controlled trials are the gold standard and we are eager to see that these studies continue to take place. But the observational data that medicinal cannabis researchers have gathered and the experience of patients who have benefited from medicinal cannabis should not be ignored.
Trusted advocates like Olivia Newton-John have shone a spotlight on the research and potential of medicinal cannabis to help patients in need. It's time more doctors started listening.